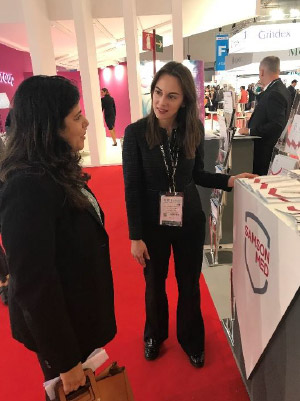 At the exhibition under the auspices of the Ministry of Industry and Trade of the Russian Federation, 13 Russian pharmaceutical companies, including Samson-Med®, presented their products as part of a collective exposition.
In total, the exhibition united representatives from 153 countries of the world and more than 45 thousand participants on one platform and included 5 extensive sections:
CPhI Worldwide – pharmaceutical ingredients; li>
ICSE – outsourcing solutions providers, contract manufacturing and services; li>
InnoPack – pharmaceutical packaging and drug delivery systems; li>
P-MEC – pharmaceutical equipment and technology; li>
FDF – finished dosage forms and the supply chain of finished products. li> ul>

At the exhibition, Samson-Med® presented a portfolio of products and pharmaceutical substances, plans for the development of production facilities, as well as an updated corporate identity of the Company.