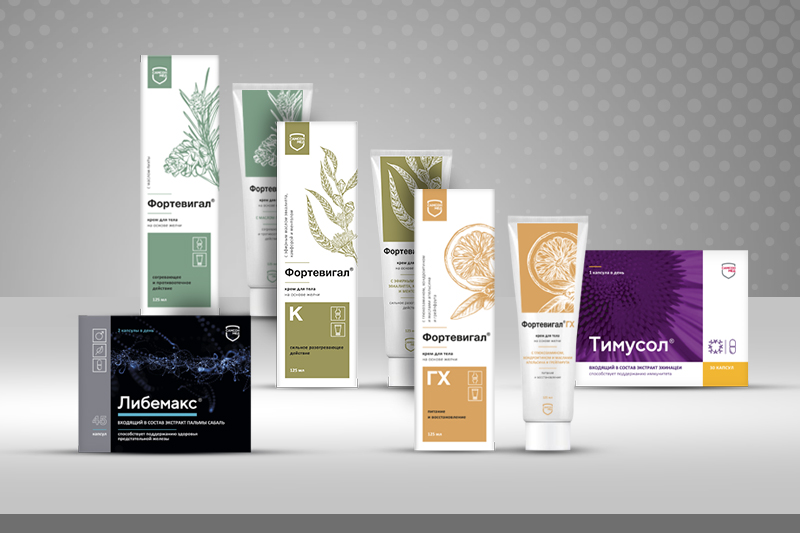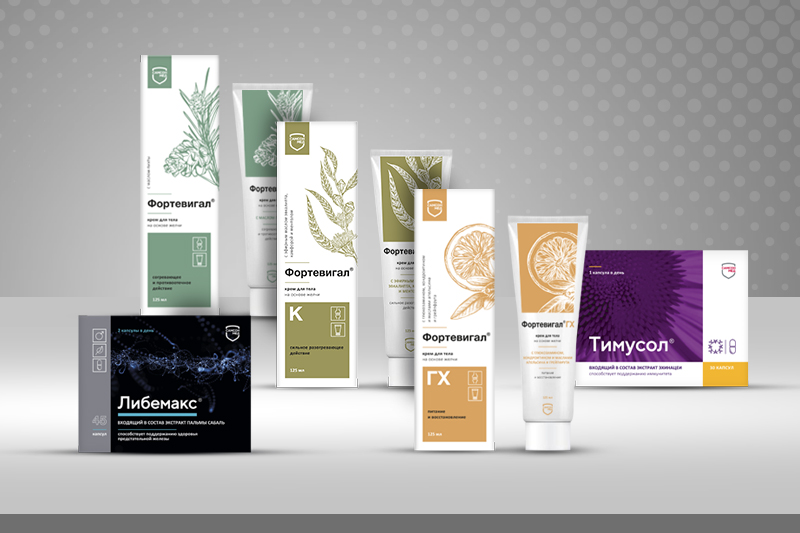 December 1, 2019 was a launch date for new dietary supplements and a line of medical cosmetics of Samson-Med. New items are already available online at apteka.ru website and will soon appear in St. Petersburg and Moscow pharmacies.
Until the launch date, canned medical bile has been the only OTC drug in the Samson-Med portfolio. And the medical bile became the active ingredient of Fortevigal® creams used for pain in joints and muscles. These creams combine the active properties of medical bile with the properties of natural essential oils, chondroprotectors and extracts of medicinal plants. Fortevigal® is used for rheumatism and osteochondrosis, Fortevigal®-K for sports injuries, Fortevigal®-GC for joint pain and arthrosis.
Also, there's two new dietary supplements in Samson-Med portfolio:
Libemax® – a complex of extracts and trace elements to prevent the development of prostate adenoma. Sabal palm extract, which is part of Libemax®, has already established itself as an effective component for enhancing men's health.
Timusol® – a complex of extracts of Echinacea and Schisandra chinensis to maintain the protective function of the body during an increased incidence of influenza.
Samson-Med is a biopharmaceutical company since 1937. Since foundation, the company has developed and implemented a number of unique technologies for the production of biological drugs of non-recombinant origin, extracted from animal raw materials. In addition to OTC drugs, the company's portfolio includes 8 prescription drugs and 3 active pharmaceutical substances, such as thymus extract and prostate extract.